Kurmet Hotel
About the Kurmet Hotel
The hotel has 47 rooms of various categories: standards, deluxe and suite. Everyone will be able to choose the type of accommodation according to their preferences: single or double room, overlooking the street or courtyard, with shared or twin beds. All rooms, regardless of category, are equipped according to modern service standards: each has a bathroom with bath or shower, flat-screen TV, telephone, refrigerator and bath accessories.
There is a restaurant on the ground floor of the hotel, where a breakfast buffet is served from 7:00 to 10:00, from 12:00 to 15:00 guests are offered lunch,  from 17:30 to 21:30 – dinner.
The hotel has one conference room for seminars, workshops, meetings and other events. We are always happy to welcome you and will do our best to make your stay in Uralsk leave the most pleasant impression!
Kurmet Hotel
Accommodation Rules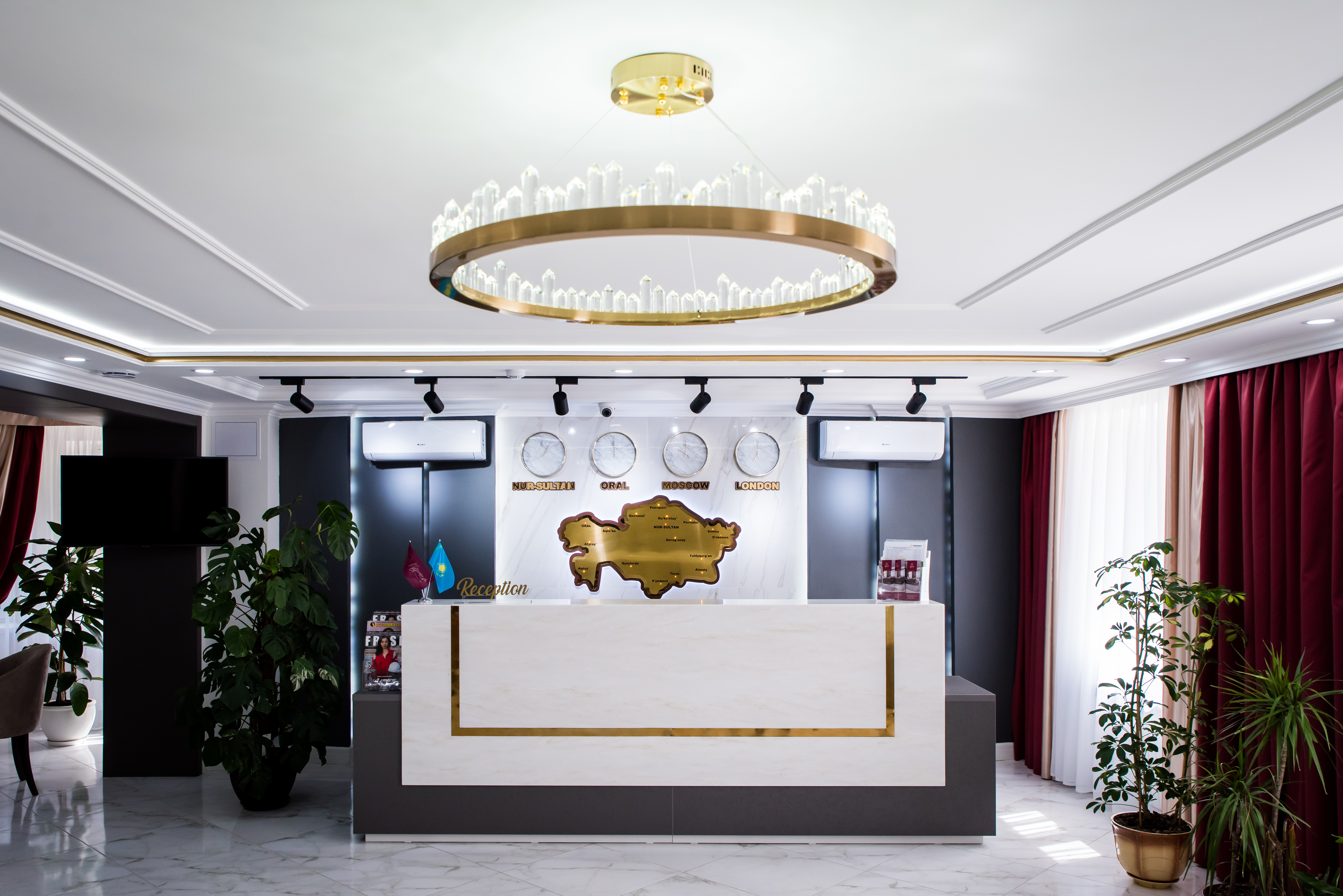 Hotel Check in is from 14.00 local time. Check out time – 12:00 local time. After the expiration of the stay, no later than the checkout time, the Guest is obliged to vacate the room and take out his belongings.
If need to extend the period of accommodation, the Guest must inform the reception and accommodation administrator about this no later than 2 hours before checkout time – 12:00 local time. Extension of the accommodation in the same room is possible only if there is no confirmed reservation on it in favor of third parties.
Kurmet Hotel
Early check in and late check out
When Guest accommodation is from 00:01 to the estimated check-in (early check-in), the Guest will be charged the half a day price for accommodation up to the estimated hour of the arrival day, in case of rooms availability and accommodation not less than 24 hours. For accommodation without prior reservation and (or) accommodation for no more than a day – the guest will be charged per day. When Guest accommodation is after the check in and leaving the next day before the check out time (stay less than a day) – the Guest will be charged for accommodation 100% of one day stay cost.
When Guest accommodation is before the set check in time (from 00:01 to 14:00 local time) and his subsequent check out the next day before the check-out time (earlier 12:00 local time) – he will be charged a room fee in the amount of one and a half day accommodation.
In case the Guest is stay at the hotel, a fee is charged in the following way:
•from 18:00 up to 00:00 – 50% of the cost of one day accommodation;
• after 00:00 – payment for one day of accommodation.